(minimum 12 sq. m.)

What is included?
An area of the exhibition space (no power, walls or carpet included)
Exhibitor passes free of charge
Free WiFi
Additional services can be ordered in the Online Service Center (OSC)

Price per sq. m.
€ 487.00 plus VAT*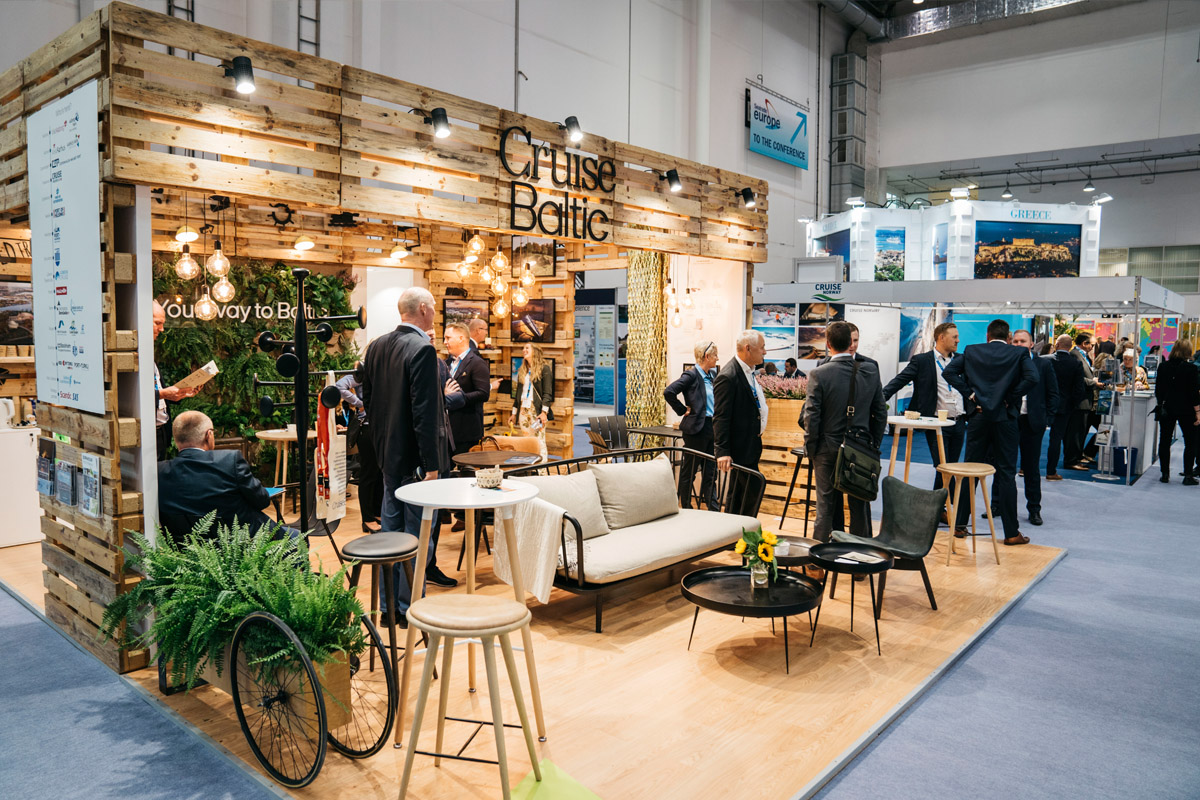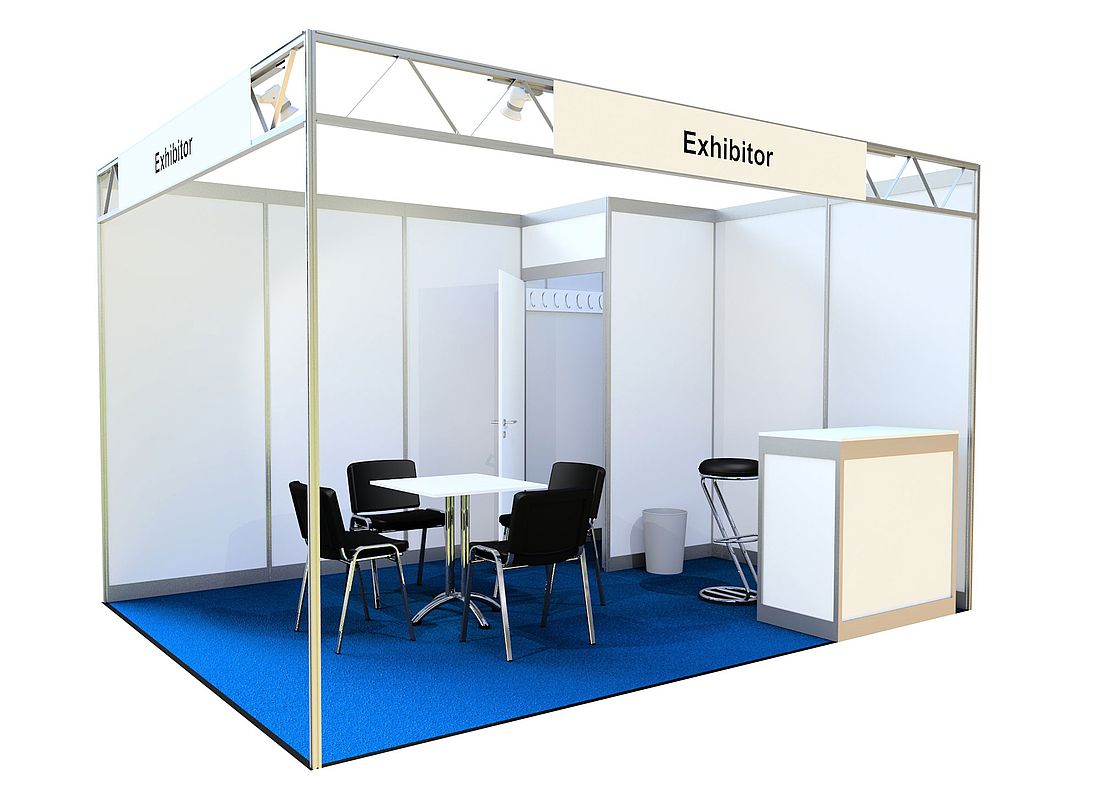 (minimum 12 sq. m.)
What is included?
Rear walls, 2.5 m high, white
Cabin, 1 m², with coat rack and lockable door
Circumferential lattice girder, upper edge: 2.5 m
Slide-in panel with company name as foil plot incl. 15 letters, height approx. 10 cm
Grosgrain carpet, in blue, red or gray (other colors on request)
1 ceiling spotlight per 3 m² of stand space
1 table, 4 upholstered chairs, 1 information desk, lockable, 1 bar stool, black, 1 wastepaper basket
1 3 kW electrical connection, including socket, consumption and stand earthing
Daily cleaning (clean carpets, wipe tables and counters)
Daily Waste disposal (provision of a 60l garbage bag per day, incl. disposal)
Free exhibitor passes
Free visitor WiFi
Price per sq. m.
€ 582.00 plus VAT*
(Only available for non-destination/tourism related exhibitors)
(8 sq. m.)
New to the cruise market? The Newcomers Boulevard is a dedicated area for companies and businesses new to the cruise industry. To make your first experience as enjoyable as possible, newcomers can take advantage of a tailor-made shell-scheme package; perfect for hosting those important meetings. This is not only an ideal way to experience the benefits of exhibiting at Seatrade Europe, but also very cost-effective.
Please note: For technical reasons we regret that we are unable to allow exhibitors to build their own stand within the Newcomers Boulevard.
What is included?
8 sq m stand space in a dedicated Newcomers Boulevard
Continuous truss beam "Expo" incl. fascia board, white, incl. fascia lettering up to max. 15 letters in black, height approx. 10 cm
System back walls, height 250 cm, white
Carpet, rep weave in red
1x information counter, 2 barstools, 1 waste paper basket
1x 3 kW power connection, including flat rate for consumption and earthing
3x ceiling spotlights (80 W)
Daily cleaning (rug, tables, info counter)
Daily rubbish pick-up (including provision of 1x 60l bin liners per day, incl. disposal)
Conference tickets at 50% discount

Set rate
€ 3,552.00 plus VAT*
Combine the convenience of professional shell schemes with the attractive design options we offer for our stand construction systems, and assemble the stand that suits your needs.
Focus on creating a compelling visitor experience – and never worry about setting-up your stand, dismantling it and cleaning up after the fair.
Our shell schemes are easy to design and adapt to your individual requirements. They provide an excellent backdrop for your company's presence at the trade fair without the headache of having to design everything from scratch
Exemplary presentation. Individual stand drawings will be compiled after approval.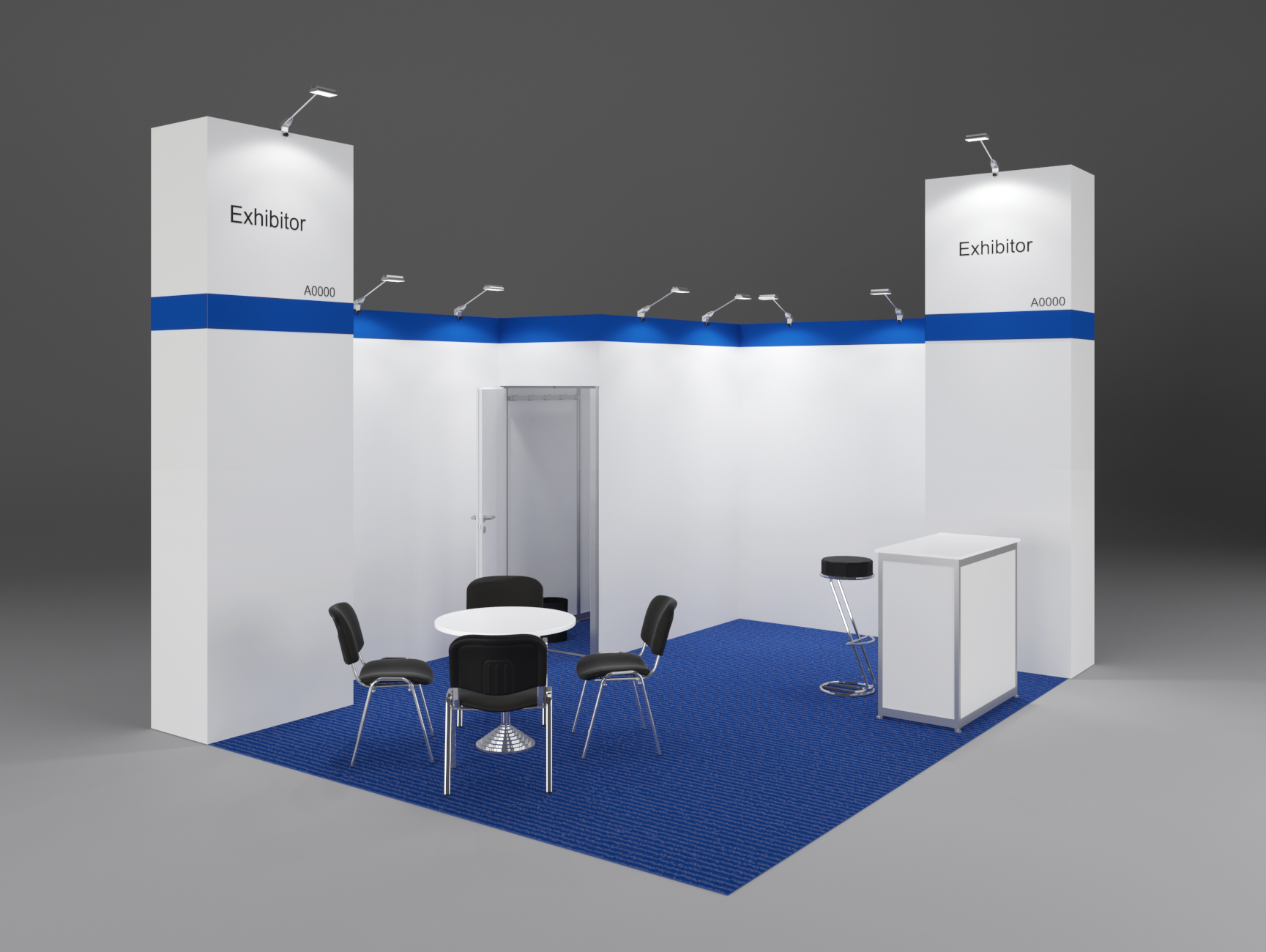 Your contact for further questions